How Much You Can Earn With Our Truck Dispatchers
Transportation of products and materials is not only about the choice of car. Such a business is very common these days and covers different areas of our life. In almost 65% of cases, it's associated with transportation by cars. Such a method is considered the most common for people who need to deliver goods from warehouse to warehouse. But anyone should understand that such a service is unlikely to be possible without the involvement of a team of loaders and a warehouse arena. The same goes for legal support of cargo. Most companies' expenses can be increased due to the following:
Wrong route. If your team does not have qualified logisticians, this will happen very often. Therefore, most of the owners of large companies, whose business is associated with transportation hired operators. This is the most common way to avoid losses.

Sending half-empty trucks. If you are a store or restaurant owner, you will have to ship groceries every day. But what if people do not have a car suitable for roominess? In this case, there is no alternative to turning to an intermediary for help.

Penalties for transhipment or non-compliance with transportation standards. People who have no experience in logistics often have such problems. Therefore, our company always provides comprehensive services, advising each client
The problems we have listed are negatively affecting your business. Therefore, it is worth choosing a company offering comprehensive services. With us, people never overpay and do not waste a lot of time on moving or delivering important cargo to partners. More than 50 thousand regular customers of our company are sure of this.
The cost of cargo transportation always depends on the specifics of the business. But you also have to consider other parameters. First of all, we are talking about routes that can be regional or international. There are different border crossing rules for each category of goods. With our team, you can make any logistics easier and save up to 30% of the budget. We're talking about thousands of dollars every month.
Why do Companies With Dispatchers Earn More?
Delivery of goods by road is always based on the coordination of drivers and partners. Therefore, those companies specializing in cargo delivery, one way or another, hire a dispatcher. A specialist who coordinates cooperation is helpful for you and your company. The operator's tasks are as follows:
Informing any client about the cargo

Coordination of drivers and matching of their routes

Monitoring the work of the logistics department

Solving situational tasks and answering questions of partners

Keeping statistics in real time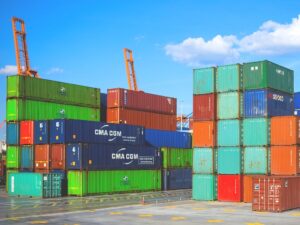 If the transportation of goods is international, people will also need to rent a warehouse, help in preparing a customs declaration. All such problems will be helped by our operators. We are hiring employees who are knowledgeable in logistics and understand the rules of declaration. Therefore, any delays and associated financial losses are excluded.
Hire Professional Operators and Get a Profit
For most of our clients, shipping costs come first. Therefore, we offer low prices, understanding the specifics of ensuring product integrity. This opens up business prospects for our partners. Each track, the route of which we monitor, will not only be 100% loaded, but will also arrive exactly at the agreed time. It's thanks to the professional support of the operator.
Everyone who needs delivery of goods, in cooperation with our company, will have an individual service. A batch of products or property will be delivered in accordance with all requirements and standards. For those who decide to order cargo transportation services, our employees will make an individual cost estimate. Dispatchers will answer your questions before ordering the delivery. Call us today and your problem will be solved in just a few days.